Optimizing space is not easy, especially in a small place. And with the housing market prices getting higher in big cities like Paris and London, we often have to live in small flats. It's therefore essential not to make these 7 mistakes if you want to optimize your space as much as possible.
1. The lack of reflection on the positioning of technical elements
This applies especially during a renovation, since once the error has been made, it can be complicated to fix it, or even impossible if you are a tenant.
It's very important to think carefully about the positioning of the radiators, water heater, electrical panel, gas or water meter, so that they remain discreet and don't encroach on space. This is all the more true for smaller places like studio flats, where every inch counts.
But I have also already seen in larger flats radiators in the middle of a wall, preventing to put a bed, a sofa or a wardrobe with standard dimensions, and therefore requiring custom-made solutions to furnish the place, more expensive than regular furniture.
2. Too much open plan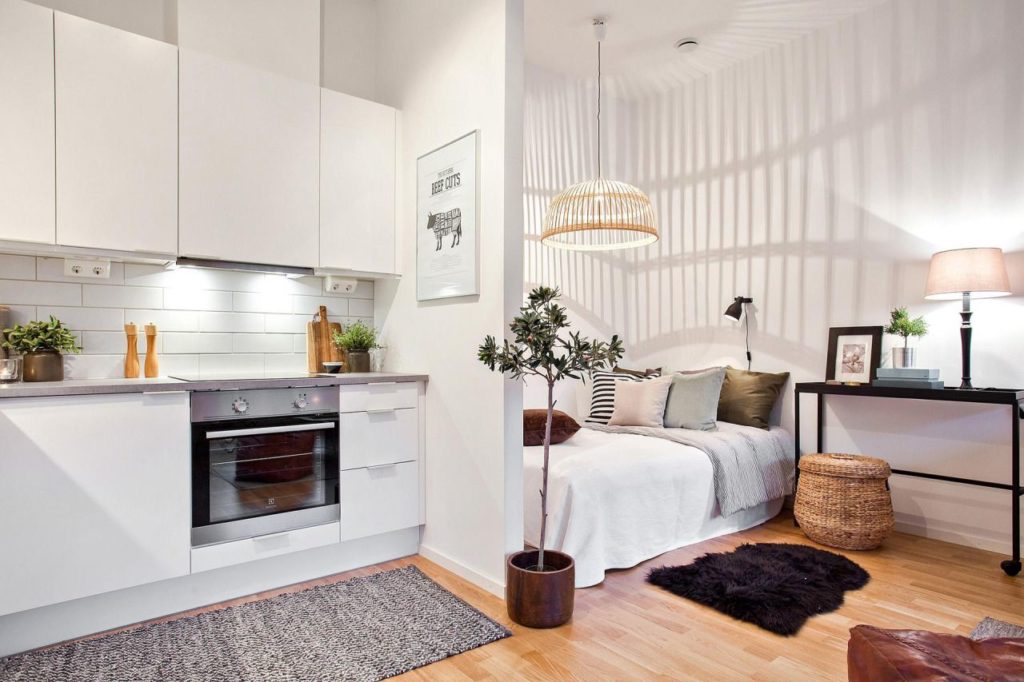 Knocking down partitions may seem like a good idea to have a feeling of space, but this is not always a good idea, because removing a wall also means removing a potential storage area and also a way to structure the space and separate different areas.
It's therefore necessary to think carefully before knocking down all the partitions, more particularly in an entrance or between a kitchen and a living room, and depending on the cases, rather opt for a semi-partition.
3. Not sorting out your belongings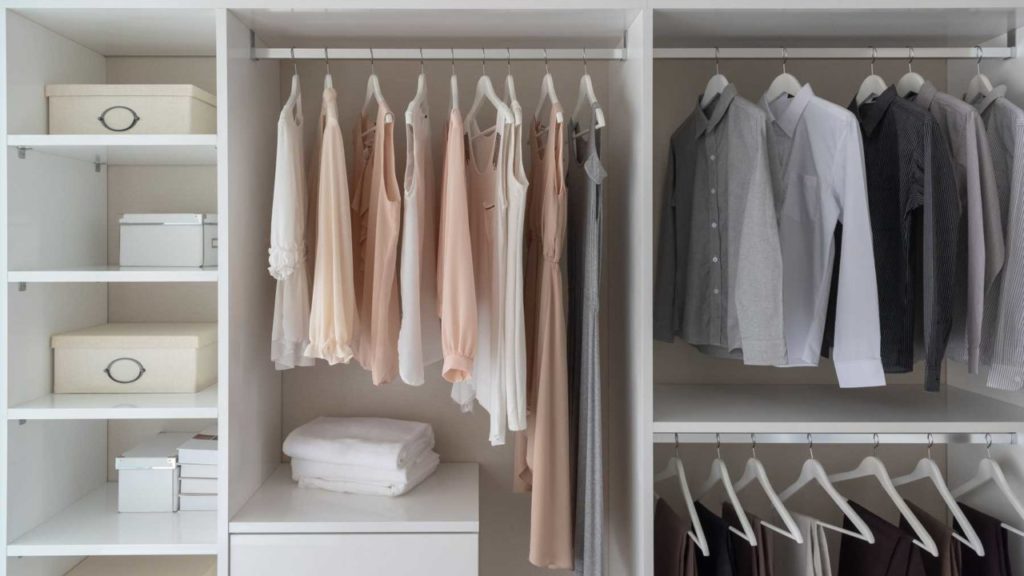 This may seem obvious, but to optimize your space, it's important to ask yourself in the first place if everything you want to keep is useful. In general, for half of the objects that are in your home, the answer is no…
So, start by sorting, decluttering, getting rid of the clothes you no longer wear, unused objects, as Marie Kondo would do, or by taking inspiration from the minimalist trend (live better with less). Because what clutters our interiors also indirectly clogs our minds. So make room, you will feel better! By donating these items you will also do a good deed and by selling them you will earn some money.
4. The lack of storage space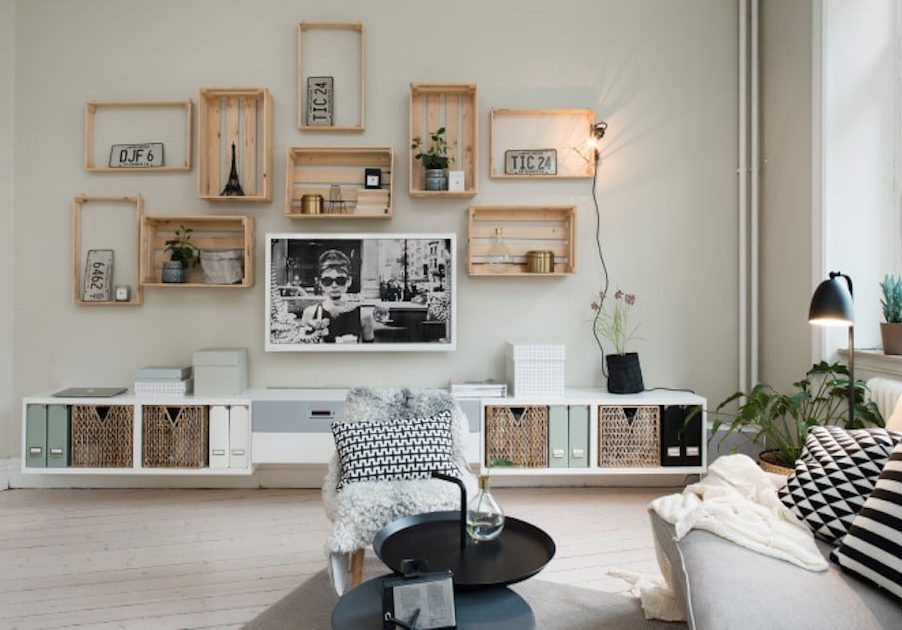 You've gotten rid of the superfluous, and you're still running out of space. You may not have enough adapted storage space, which gives a feeling of disorder and lack of space.
5. Massive and unsuitable furniture
Storage yes, but not just any kind. To optimize the space, it's essential to choose functional furniture that will be adapted to the available space. If your rooms are small, prefer shallow storage furniture, more compact sofas and armchairs. The vintage and Scandinavian style is particularly suitable for that.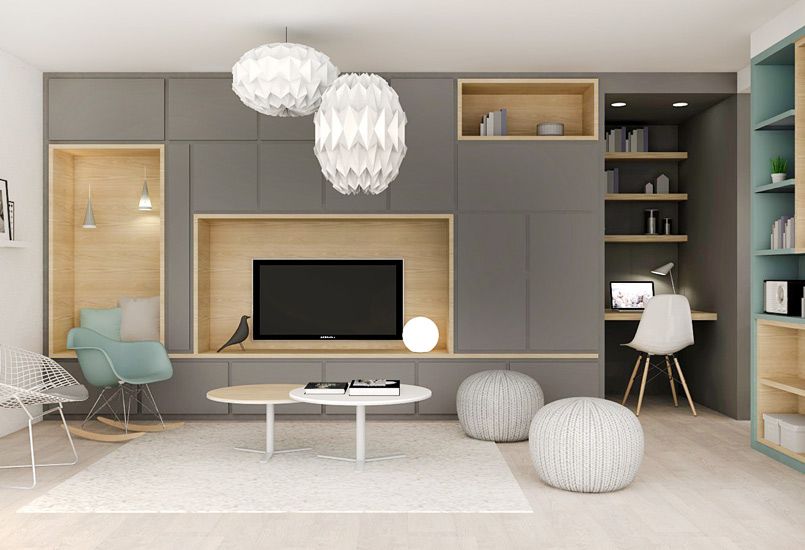 6. The lack of modularity, a common mistake that you'll want to avoid if you want to optimize your space
The lack of modularity of spaces and furniture is also a common mistake to avoid if you want to optimize your space as much as possible. It will be necessary to favor modular furniture, such as for example:
Nesting tables,
Extendable dining tables,
Modular storage systems that can serve as sideboards, bookcases, TV cabinets and desks. They will provide more visual unity and increase the storage area,
Double function furniture such as beds with built-in storage boxes,
Or also divert from their primary use, compact objects that can serve as practical storage.
7. Forget about the walls and volume of the space
Finally, to optimize the space it's important not to forget that a room is also a volume. Therefore, we can use the height and the walls to fix storage space on the wall and free up the floor space. In studio flats, if the ceilings are high enough, it's always a good idea to install a mezzanine bed instead of a regular bed taking all the space, and to create under the mezzanine, a cozy sitting area.
And you, what are your tips to optimize your space?
Home decor tips
interiors
Small flats
Space optimization